Lesbian, Gay, Bisexual, Transgender, Queer (LGBTQ) and Sexuality Studies Minor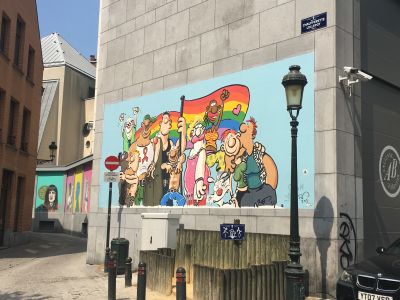 The Minor in LGBTQ and Sexuality Studies is available to students enrolled in any Bachelor's degree program, and is offered through the College of Arts & Letters and administered by GenCen. It is designed to provide opportunities for undergraduate students to obtain a comprehensive, global, cross/interdisciplinary academic experience in sexualities, gender identity and expression, and queer identities and activism. The minor complements a wide range of majors and is especially suited for students who plan to work with and advocate for issues of diversity, inclusion, and cross-cultural understandings.
This minor requires enrollment in the core course WS 304 - LGBTQ Studies, two courses from an additional list related to sexuality studies, as well as at least one elective course related to gender identity, and a final capstone experience chosen from either WS 424 or WS 492, an independent study, or a semester internship experience.
To apply for the LGBTQ and Sexuality Studies minor, fill out the brief qualtrics application linked here: LGBTQ and Sexuality Studies Minor Application
If you have any questions, contact the GenCen Advisor.
View the requirements and current electives for this minor (MSU Registrar's Office)
Download the LGBTQ and Sexuality Studies Minor brochure [pdf]