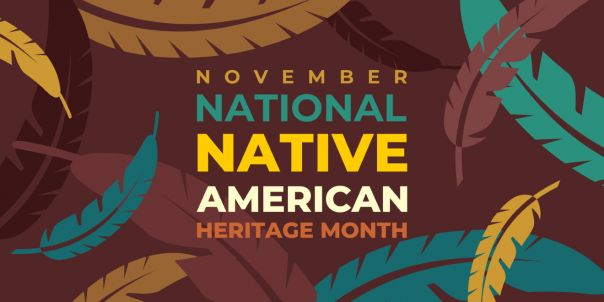 About Native American Heritage Month
Native American Heritage Month is celebrated every November, in order to commemorate the rich history of those who first inhabited this country. This month was created in 1990, by President George H. W. Bush.
As Michigan State University is a land-grant institution, it is important for us to acknowledge the indigenous land that we occupy. We collectively acknowledge that Michigan State University occupies the ancestral, traditional, and contemporary Lands of the Anishinaabeg – Three Fires Confederacy of Ojibwe, Odawa, and Potawatomi peoples. In particular, the University resides on Land ceded in the 1819 Treaty of Saginaw. We recognize, support, and advocate for the sovereignty of Michigan's twelve federally-recognized Indian nations, for historic Indigenous communities in Michigan, for Indigenous individuals and communities who live here now, and for those who were forcibly removed from their Homelands. By offering this Land Acknowledgement, we affirm Indigenous sovereignty and will work to hold Michigan State University more accountable to the needs of American Indian and Indigenous peoples.
Missing and Murdered Indigenous Women and Girls Awareness
Indigenous women and girls are at a far higher risk of violence and murder. According to Native Women's Wilderness, Indigenous women are murdered at a rate 10 times higher than other ethnicities. This violence is the third leading cause of death for Indigenous women. A majority of these murders are committed on Indigenous owned land by non-Indigenous people.

The National Indian Council on Aging, Inc. has illustrated the lack of meaningful data collected on MMIWG making it difficult to understand the full extent. A study by the Urban Indian Health Institute found that only 116 of 5712 cases of MMIWG were on the Department of Justice's database.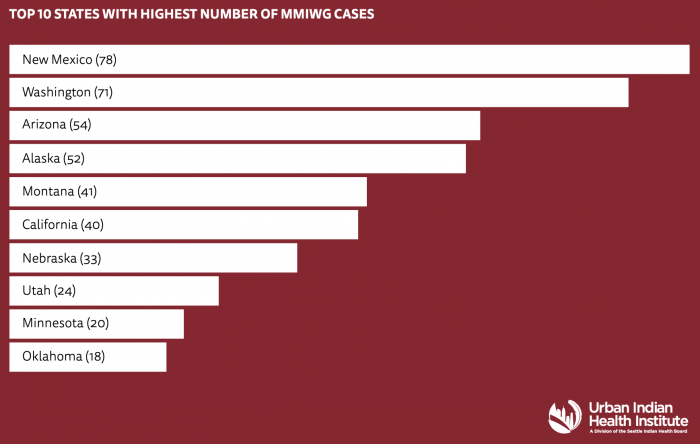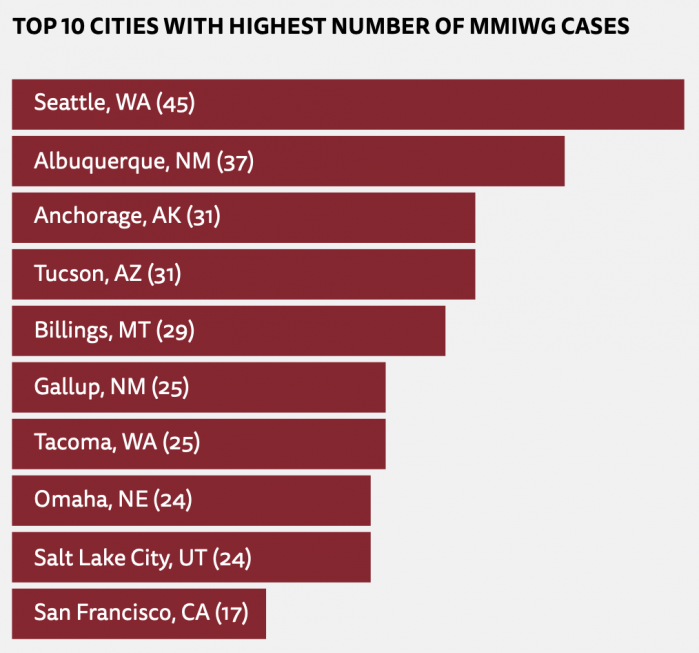 Resources
National Indigenous Women's Resource Center
Native-led nonprofit dedicated to ending violence against Native women and children.

Missing and Murdered Indigenous Women USA
Mission of bringing home the missing and helping families grieve those murdered.

Missing and Murdered Indigenous Womxn Epidemic
List of educational resources, petitions and calls to action, and places to donate to support MMW
North American Indigenous Student Organization (NAISO) @ MSU
NAISO provides a strong, diverse atmosphere that encourages the enlightenment of Native culture, personal development & academic achievement as well as promote political & social awareness within the greater community.
Visit them here: Link
MSU American Indian and Indigenous Studies (AIIS)
AIIS illuminates American Indian and Indigenous culture, the place of American Indian and Indigenous peoples in today's world, and the changing demands of American Indian and Indigenous peoples in the pursuit of cross-cultural diversity.
Visit them here: Link
MSU Native American Institute (NAI)
The Native American Institute works to enhance the sovereignty, cultural continuity and well-being of tribes, Indian communities and Indian people. NAI has collaborated with tribes, American Indian communities and Native organizations on behalf of Michigan State University for decades. Through this time period, Michigan tribes achieved significant advances in their community and economic development. The Native American Institute has worked to provide assistance and add value to these community development efforts wherever possible.
Visit them here: Link
Highlighting MSU Faculty
Dr. Kristin Arola is Associate Professor in the Department of Writing, Rhetoric, and American Cultures, as well as Interim Director of the American Indian and Indigenous Studies Program and Affiliated Faculty in the Digital Humanities Program. She is also a first-generation descendent of the Keweenaw Bay Indian Community Lake Superior Band of Chippewa Indians, bear clan. Her research and teaching focuses on composing as culturing and explores the act of writing/designing/making and the relations that bring forth these texts. By looking to the relations between land, histories, and cultures, she considers how the words, designs, and images we compose evoke the past while opening up possible futures. To do this work, she brings together composition theory, making culture, digital rhetoric, and cultural rhetoric.
She has published a variety of books and articles, including "An Ethics of Assemblage: Creative Repetition and the Electric Pow Wow," which was awarded the 2017 Computers and Composition Ellen Nold Best Essay or Article Award. In 2022, she was also awarded the Karen L. Gillmor Ph.D. Endowed Professorship in Professional and Public Writing. In addition to teaching, she has worked on an NSF-funded study of renewable energy options using a cross-disciplinary research approach in eight Michigan communities, including two Native American communities, and was recently the Keynote Speaker at the Indigenous Knowledges Symposium, which was co-sponsored by her tribe.
Dr. Rocío Quispe-Agnoli is William J. Beal Distinguished Professor of Latin American Studies in the Department of Romance and Classical Studies and a GenCen Affiliate Faculty member. She specializes in Indigenous and mestizo writers and artists of the colonial period (1500-1800).
She is the author of four books, La fe andina en la escritura (2006, featured in two television documentaries about Guaman Poma de Ayala), Nobles de papel (2016, recipient of the best scholarly book, LASA-Peru Section 2017), Women's Negotiations and Textual Agency in Latin America, 1500-1799 (2017), and Latin American Literatures in Transition, pre-1492-1800 (2022). In addition, she has published over eighty articles and book chapters in her areas of expertise and her research has been supported by The Newberry Library, Lilly Library (Indiana University), New York Public Library, the Hispanic Society of America, Library of Congress in Washington DC, Archivo General de Indias and Archivo Histórico Nacional (Spain). She is the recipient of recognitions from MSU and the Peruvian community at large such as the 2012 Fintz Award for Teaching Excellence, the 2013 Successful Peruvian Woman in America granted by Peru's Embassy in the USA, and the 2019 Inspirational Woman of the Year Award, and one of Top 100 Influential Women of Peru's Bicentenary (2021). She is the Editor in Chief of the Journal of Gender and Sexuality Studies (REGS in Spanish), published by MSU Press and sponsored by the Association of Gender & Sexuality Studies, the College of Arts & Letters, and Romance and Classical Studies.
Additional Resources