GenCen Hiring New Assistant Director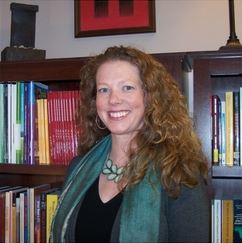 The GenCen is both delighted and sad to announce the resignation of Amy Jamison as our associate director. Amy has been with us over 8 years, first as the assistant director, then serving as interim co-director after Anne Ferguson's retirement, then as associate director during this last year. During the last several years Amy split her time between the GenCen and the Alliance for African Partnership (AAP) as associate director. As of September 1, Amy was promoted to co-director of AAP, joining co-director José Jackson-Malete in the running of this important program. While it is difficult to have Amy leave the GenCen, we are happy that she has this new opportunity to pursue her interests in gender and Africa. We are delighted that we will still continue working closely with her on areas of mutual synergy and we wish her all the best in her new role.
As a result of her promotion, the GenCen is hiring a new assistant director. The job posting can be found on the Careers at MSU website. Review of applications begins November 1, 2018.