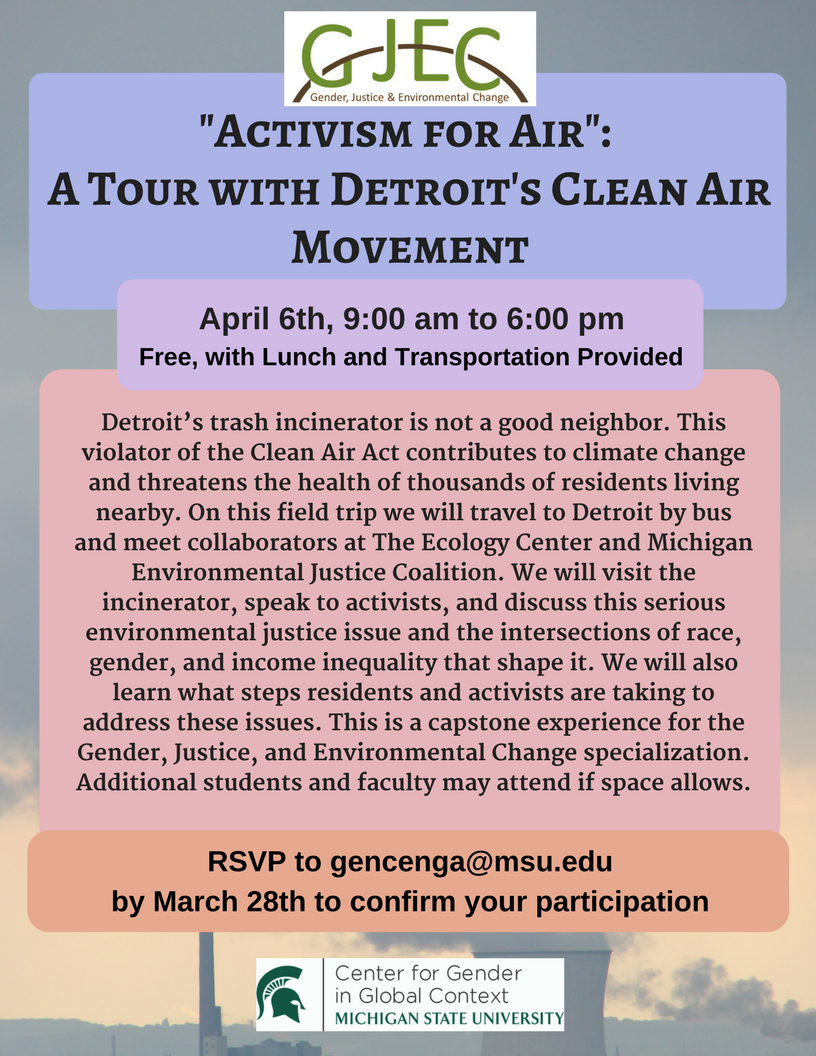 "Activism for Air": A Tour with Detroit's Clean Air
Movement
April 6, 9:00am-6:00pm
Cost: Free! Lunch and Transportation Provided
RSVP to gencenga(at)msu.edu by March 28th to confirm your participation.
This is a capstone experience for the Gender, Justice, and Environmental Change specialization. Additional students and faculty may attend if space allows.
Additional information can be found on the flyer, a PDF is available here.