Spring 2020 Recipients

Student Leaders
Kadie Alpers, Undergraduate Student
Department of Marketing
Morgan PettyJohn, Graduate Student
Department of Human Development and Family Studies
Culture of Empowerment
Rebecca Campbell, Michigan State University
Professor, Department of Psychology
Polly Mallory, Mid-Michigan
Former Chief Operating Officer, LACASA Center in Howell
Community Engagement
Ashley Lathrop, Michigan State University
Research Administrator II, Department of Plant, Soil, and Microbial Science
Estrella Torrez, Michigan State University
Associate Professor, Residential College in the Arts and Humanities
Katie Brewer, Mid-Michigan
President, Laingsburg High School Drama Boosters
Professional Achievement
Nwando Achebe, Michigan State University
Jack and Margaret Sweet Endowed Professor, Department of History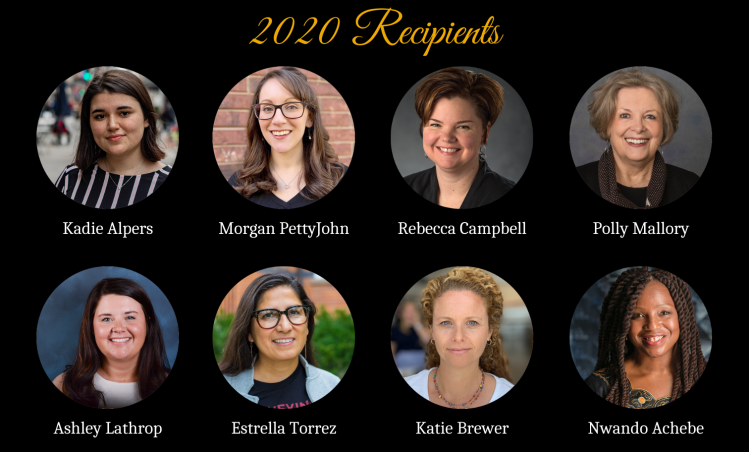 History of the Inspiration Awards
In Fall 2014, the MSU Women's Resource Center created the Inspirational Woman of the Year Award. The award was developed by Lydia Weiss, Educational Program Coordinator at the Women's Resource Center, in order to recognize and celebrate the accomplishments of women-identified faculty and staff at Michigan State University. Ms. Weiss created the award as a response to the low numbers of women being nominated for and receiving university-wide awards. There were years when no woman won any university award, and Ms. Weiss decided that an award dedicated to the inspirational and undervalued work that women do at MSU was in order. After the Women's Resource Center was dissolved and some of its responsibilities moved into another office, the GenCen took responsibility for administering the award.

Since 2014, three awards have been given to woman-identified individuals who demonstrate integrity, leadership, quality performance, integrative and inclusive action, and influence on campus and in the community. The award categories are: Professional Achievement, Community Engagement, and Culture of Empowerment. The Inspirational Woman chosen for Professional Achievement demonstrates a unique drive and passion for her career and contributes positively to MSU's culture of excellence. The woman selected for the Community Engagement award demonstrates a commitment to engaging and advancing communities and organizations at MSU and in the greater Lansing community through service/volunteerism, leadership and/or other involvement. Lastly, the woman who best demonstrates dedication to the advancement and empowerment of women on campus and in the community through mentoring, programs, and other leadership opportunities, is awarded the Culture of Empowerment award.
In 2019—recognizing that the impact of women's inspirational work reaches far beyond the walls of MSU, and through the collaborative relationships that the GenCen has with the Greater Lansing community—we introduced the Greater Lansing Inspirational Woman of the Year Award. This award was added to recognize a woman who is a non-MSU employee and who demonstrates integrity, leadership, quality performance, integrative and inclusive action for the betterment of the community. In 2020, we are excited to further expand this category into the Mid-Michigan Culture of Empowerment and Mid-Michigan Community Engagement awards.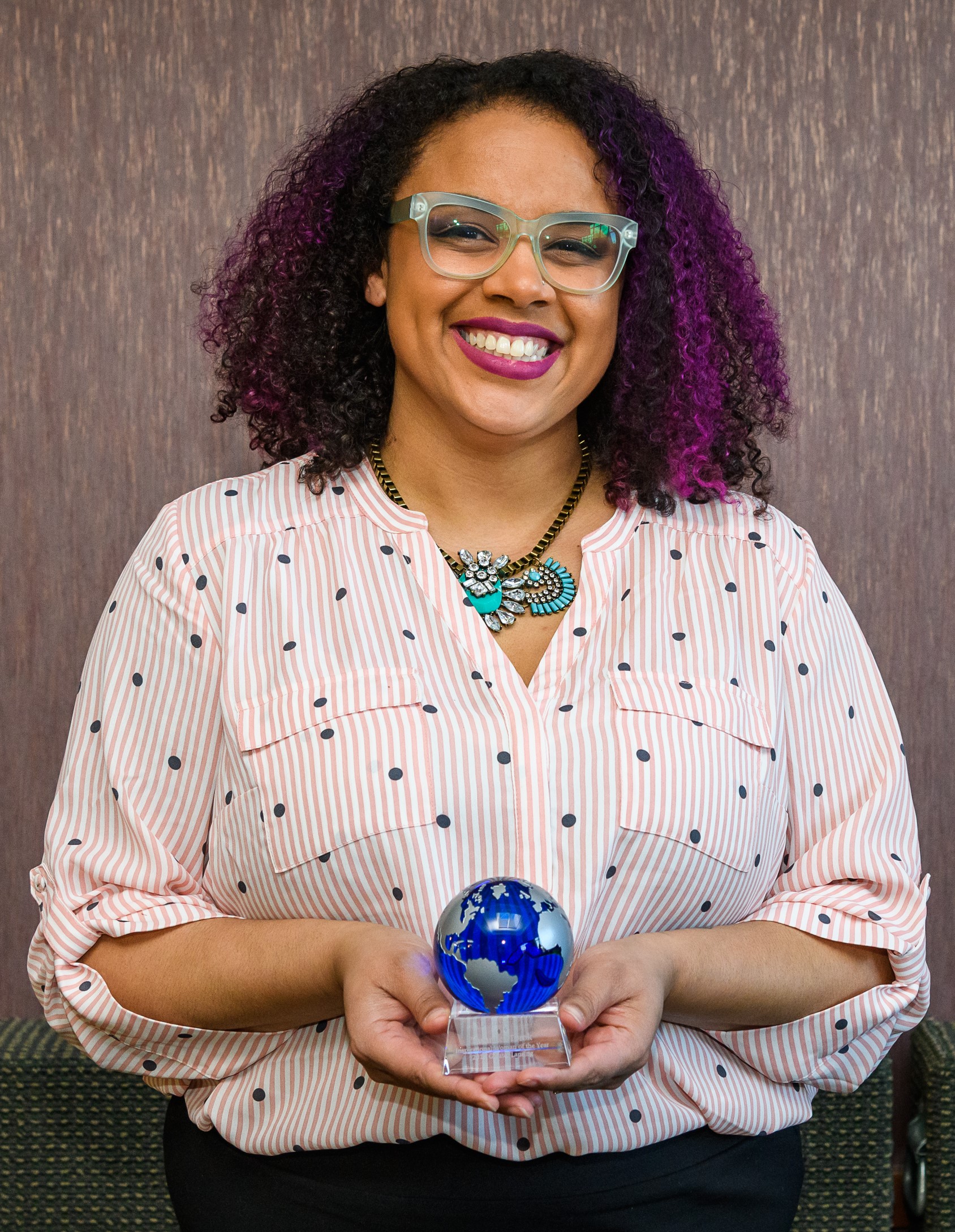 ---
Recipients are chosen by a Selection Committee which consists of a diverse group of MSU staff and faculty, and a member of the GenCen Community Board (which consists of local community organizations that work collaboratively with the GenCen). As a land-grant university, we know that building inspiration throughout the local community is vitally important, and that this award can highlight women across our area who are serving as inspirational leaders.