GenCen administers and offers course credits in three Summer Education Abroad programs: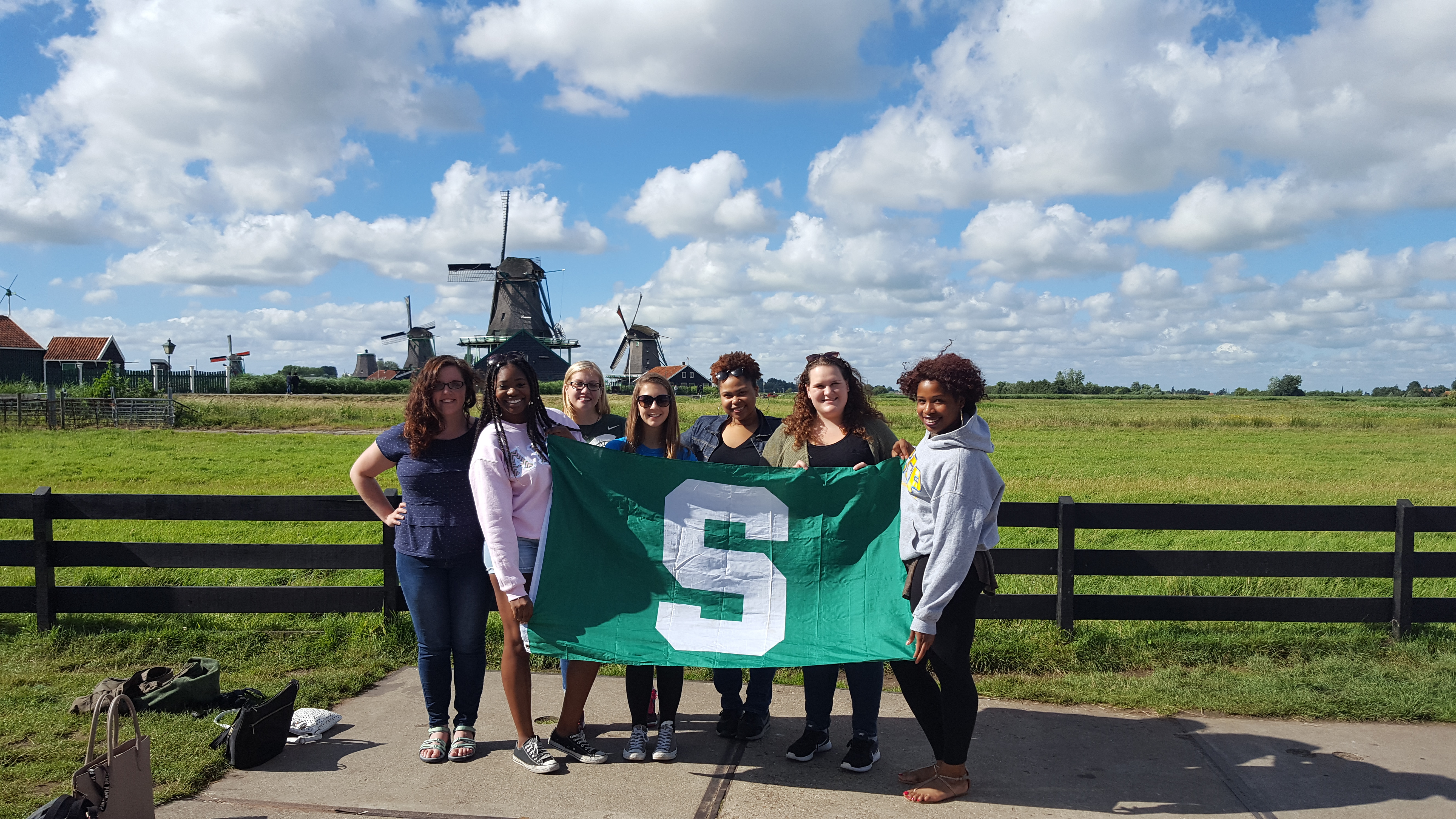 The programs offered can be found through the MSU Office of Education Abroad's website. If the above links don't redirect to the correct pages, you can find them through the Program Search function by selecting Advanced Search, then set the Subject Offered menu option to Women's Studies.
Academic-year education abroad programs offered through foreign universities may also offer credit in women's studies courses. You may also check the program description for general education abroad programs.
GenCen will be awarding one scholarship each to students attending the Women's & Gender Studies Study Abroad Programs in Malawi (Development and NGOs: Internships), London (Gender, Sex, and Feminism in the UK), and Amsterdam (Sexual Orientation, Gender Identity & Sexual Politics).
These scholarships, for $1,000-$1,250 each, are made possible by the Abbott–Haskin Endowment in even-numbered years and the Director's Challenge Campaign in odd-numbered years. Students are eligible to apply if they are:
In a Women's & Gender Studies degree program (WGS major/minor or LGBTQ minor)
Have at least a 3.0 GPA
"Have demonstrated the capacity to make a difference in public service upon graduation."

Be a rising junior, junior, or senior.
Applications Must Include:
A cover letter expressing interest in the scholarship, how the study abroad program furthers their scholarly interests, and how they plan to use their women's and gender studies degree after graduation
A resume or CV
Proof of acceptance to one of the listed WGS Study Abroad programs
Preference will be given to students demonstrating financial need; materials in support of demonstrating such need are encouraged as applicable.
Applications are due March 15, but preference will be given to those submitted by March 1. 
Download the Women's & Gender Studies Study Abroad Scholarship flyer [pdf]