Community Engaged Research Internship Scholarships
These scholarships must be coordinated through the GenCen Undergrad Advisor in conjunction with a Community Engaged Research Internship.
Eligibility
Students must have a GPA of 2.0 or higher as well as demonstrated academic or professional experience relevant to the research project and/or organization where they wish to intern.
The student must submit a completed Internship Application form to the GenCen Advisor and receive approval from the Women's and Gender Studies director by the deadline indicated.
To apply for a Community Engaged Research Scholarship, include an additional 1-3 paragraphs in your personal statement describing your financial need.
Before beginning the research internship, students must successfully complete MSU's initial online IRB training.
More details on this scholarship can be found on our Internships page.
---
Women's & Gender Studies Education Abroad Scholarships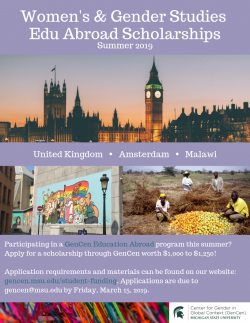 The deadline for scholarships for the summer 2019 programs has been extended to Friday, March 22, 2019!
GenCen shall be awarding one scholarship per program to students attending the Women's & Gender Studies Education Abroad Programs in Malawi (Development and NGOs: Internships), London (Gender, Sex, and Feminism), and Amsterdam (Sexual Orientation, Gender Identity & Sexual Politics). These scholarships, for $1,000-$1,250 each, are made possible by generous donations to the 2017 Director's Challenge Campaign.
Students are eligible to apply if they are:
Enrolled in a Women's & Gender Studies degree program (WGS major/minor or LGBTQ minor).
Rising juniors, juniors, or seniors
Have at least a 3.0 GPA.
Have demonstrated the capacity to make a difference in public service upon graduation.
Applications Must Include:
A cover letter expressing interest in the scholarship, how the education abroad program furthers their scholarly interests, and how they plan to use their women's and gender studies degree after graduation.
A resume or CV.
Proof of acceptance to one of the listed WGS Study Abroad programs.
Preference will be given to students demonstrating financial need; materials in support of demonstrating such need are encouraged as applicable.
Submit materials, as Word or PDF attachments, to gencen(at)msu.edu. Please contact the GenCen office at 517-353-5040 or gencen(at)msu.edu if you have any questions.
---
Annual Student Competitions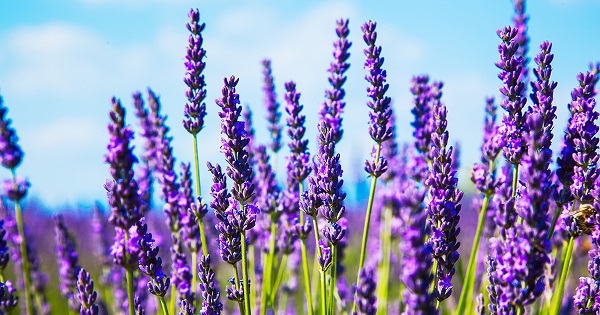 GenCen sponsors two paper competitions for undergraduates, a feminist activism award, and one paper competition for graduate students. Information on these awards, lists of previous winners, and the current call for submissions can all be found on our Paper and Activism Awards page.
---
Stay Connected with GenCen
Subscribe to our newsletters to stay up-to-date on the latest GenCen news and events, funding opportunities, and more.
Follow @MSUGenCen on Twitter, LinkedIn, and Facebook. We also have a Facebook discussion group, where we encourage our members to post and comment on relevant gender and sexuality news, events and content.
Questions or comments? Contact us - we're here to be a resource for you!
Center for Gender in Global Context
International Center
427 N. Shaw Lane, Room 206
East Lansing, MI 48824
Phone: 517-353-5040
Email: gencen(at)msu.edu