As MSU undergoes a transformation of campus climate, GenCen would like to serve as a hub for past and present resources regarding gender equity at MSU.  On this page you will find the transcript for the Town Hall with Trustee Mosallam, several reports from the Sexual Assault and Relationship Violence task force, and other relevant documents. 

Also, please see our list of campus groups that are helping with sexual assault prevention, gender inequity, and/or supporting survivors.
---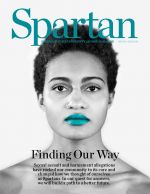 The original MSU alumni magazine that focused on healing from the fallout of ex-MSU doctor Larry Nassar. (August 24, 2018)
---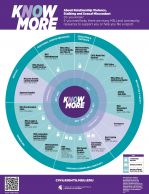 The Office for Civil Rights and Title IX Education and Compliance is launching the Know More Campaign. This campaign will raise awareness on: how to help prevent relationship violence, stalking and sexual misconduct (RVSM); how to help support those who are affected by RVSM; and where students, faculty and staff can go for resources, support services and to report RVSM. (Fall 2018)
---
To read the real-time summary from the Town Hall with Trustee Mosallam, please use the link below.
Trustee Mosallam Town Hall Real-Time Summary (February 1, 2018) 
Amy Bonomi's Summary of the Trustee Mosallam Town Hall
---
2004 Task Force Report on Sexual Assault and Relationship Violence
---
2014 Sexual Assault and Relationship Violence Policies and Programs Task Force
President's Response to 2014 Task Force Report
---
Sexual Violence Advisory Committee Toolkit: Themes from the 2/8/16 Open Forum and Conversations with Campus Constituents (April 15, 2016)
---
Sexual Violence Advisory Committee (SVAC) Toolkit: SVAC's Synthesis of Themes Collected in 2016-2017 from the Campus Community (April 5, 2017)
---
MSU School of Social Work News - Spring 2018 Special Edition
---
MSU Black Student Alliance Demands of the University (2014 update)
---
Liberate MSU Demands of the University
---
MSU Office of the Vice President - Diversity and Inclusion Requested Data and Information
---
ANR Week Luncheon - Talk by Dean Ron Hendrick on Diversity, Equity, and Inclusion (March 21, 2018)
---
Trustee Mosallam's Proposal for Drastic Voluntary Remediation - "New Day MSU" (May 8, 2018)
---
ReclaimMSU Bylaw and Michigan Constitutional Changes Proposal (Petition to Sign)
---
Board of Trustees Statement Regarding Litigation Settlement in Nassar Case (May 16, 2018)
MSU Today Statement Regarding Litigation Settlement in Nassar Case (May 16, 2018)
---
Inside Higher Ed article: "Can Michigan State Recover and Chart a New Path for Higher Education?" (July 11, 2018)