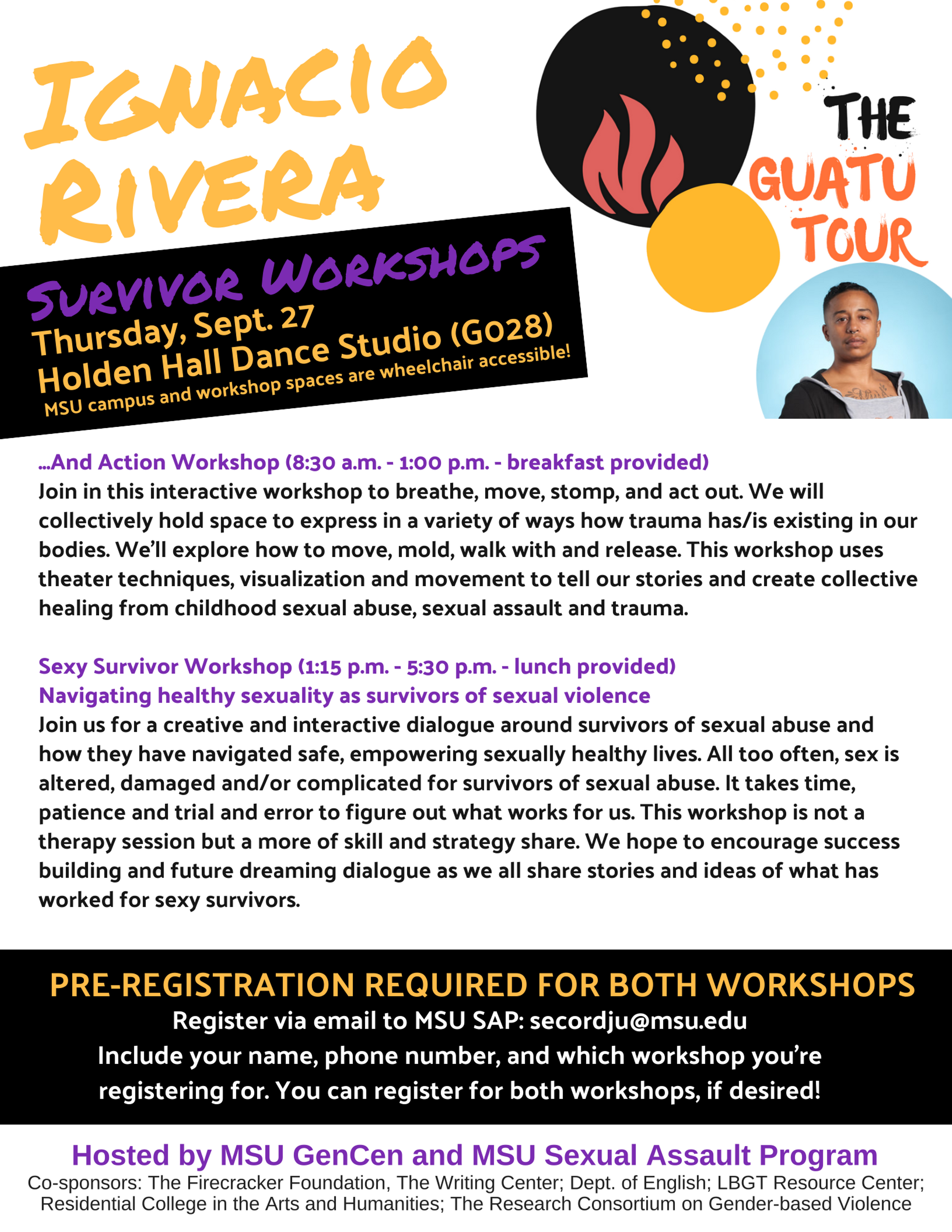 Registration required! Email secordju(at)msu.edu with your name, phone number, and which workshop(s) you'd like to attend.
...And Action Workshop (8:30 a.m. - 1:00 p.m. - breakfast provided)
Join in this interactive workshop to breathe, move, stomp, and act out. We will collectively hold space to express in a variety of ways how trauma has/is existing in our bodies. We'll explore how to move, mold, walk with and release. This workshop uses theater techniques, visualization and movement to tell our stories and create collective healing from childhood sexual abuse, sexual assault and trauma.
Sexy Survivor Workshop (1:15 p.m. - 5:30 p.m. - lunch provided)
Navigating healthy sexuality as survivors of sexual violence
Join us for a creative and interactive dialogue around survivors of sexual abuse and how they have navigated safe, empowering sexually healthy lives. All too often, sex is altered, damaged and/or complicated for survivors of sexual abuse. It takes time, patience and trial and error to figure out what works for us. This workshop is not a therapy session but a more of skill and strategy share. We hope to encourage success building and future dreaming dialogue as we all share stories and ideas of what has worked for sexy survivors.