Affiliated Faculty Directory
The Center for Gender in Global Context currently has more than 300 affiliated faculty members from throughout MSU's campus, across 17 colleges and more than 65 departments and offices.
The GenCen Faculty Directory can be sorted by Name, College, Department, and GenCen Affiliation. Affiliates can be Core, Consulting, GJEC, or GDG Faculty (some members may be both GJEC/GDG and Core or Consulting). Click here to jump to a short description of our Faculty Affiliations.

Back to Directory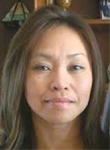 Sheila Maxwell
Sheila Maxwell is an Associate Professor in the School of Criminal Justice at Michigan State University. Her research focuses on understanding the cultural and structural dimensions of offending behaviors and attitudes towards law and sanctioning. She is also interested in applying western-based theories and methodologies in non-western samples. Within these frameworks, Dr. Maxwell has conducted studies both within the United States and in international settings. Within the United States, Dr. Maxwell has examined such areas as the efficacy of court-mandated intervention programs, particularly the structure and effects of sanctioning within these programs. Outside the United States Dr. Maxwell uses western theories and methodologies to examine contexts of antisocial behaviors among Filipino youth, the structure of crime mitigation in slum intervention programs, and the utility of life-history techniques in understanding risk-taking and insurgency participation. She has received funding for her projects from local, state and federal sources including Michigan State University and the State of Michigan, the National Science Foundation, the National Institute of Justice, the U.S. Department of State, the Office of Juvenile Justice and Delinquency Prevention, and the Council for International Exchange of Scholars of the U.S. State Department. She had published in various academic journals including Criminology, Crime and Delinquency, Criminology and Public Policy, the Journal of Criminal Justice, Sociological Inquiry and Qualitative Review. Dr. Maxwell was awarded a Fulbright Research Fellowship to the Philippines in 2004, and was a pre-doctoral fellow of the National Institute on Drug Abuse/National Development Research Institutes Inc. before coming to Michigan State University.
---
What do our Faculty Affiliations Mean?
Core Faculty have a strong continuing professional focus on issues of women and gender in domestic, international, or global contexts, as demonstrated through research and teaching or other achievements. The Core Faculty supports the activities of GenCen and assists in developing and implementing its programs and activities, and are also eligible to serve on the GenCen Advisory Committee.
Consulting Faculty, while having a professional interest in issues of women and gender in domestic, international, or global contexts and activities of the GenCen, usually do not have these interests as the main focus of their research. 
GDG (Gender, Development and Globalization) Faculty will also be either Core or Consulting Faculty and have specific expertise and interest in gender and international development.
GJEC (Gender, Justice and Environmental Change) Faculty may also be either Core or Consulting Faculty, though that is not a requirement. GJEC Faculty are dedicated to teaching and scholarship related to intersections of gender, environmental change, and social and environmental justice; examining these issues from both local and global perspectives.