The Center for Gender in Global Context currently has more than 275 affiliated faculty members from throughout MSU's campus, across 17 colleges and more than 65 departments and offices.
The GenCen Faculty Directory can be sorted by Name, College, Department, and GenCen Affiliation. Affiliates can be Core, Consulting, GJEC, or GDG Faculty (some members may be both GJEC/GDG and Core or Consulting). Click here to jump to a short description of our Faculty Affiliations.

Back to Directory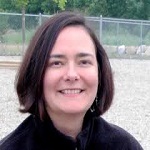 Heather Howard
My research examines the processes through which authoritative forms of knowledge around identity, responsibility and choice are produced; how these structure gendered and racialized inequities; and how these are historicized, contested and reconfigured in cultural, social service, and healthcare delivery organizations. My research is conducted in the U.S. and Canada, and focuses on minority populations, especially Indigenous peoples, where understanding of these processes has significant policy and applied implications, for example increasing autonomy and improving healthcare experience. My current research projects examine chronic illness management in primary care practices, Indigenous community-based healthcare provider organizations, and in a metabolic clinic which combines treatments of diabetes with obesity. My work critically examines the biomedical constructs of chronic disease, which obscure interrogations of the causal links and associations between society, economy, polity and the distribution of outcomes of disease.
What do our Faculty Affiliations Mean?
Core Faculty have a strong continuing professional focus on issues of women and gender in domestic, international, or global contexts, as demonstrated through research and teaching or other achievements. The Core Faculty supports the activities of GenCen and assists in developing and implementing its programs and activities, and are also eligible to serve on the GenCen Advisory Committee.
Consulting Faculty, while having a professional interest in issues of women and gender in domestic, international, or global contexts and activities of the GenCen, usually do not have these interests as the main focus of their research. 
GDG (Gender, Development and Globalization) Faculty will also be either Core or Consulting Faculty and have specific expertise and interest in gender and international development.
GJEC (Gender, Justice and Environmental Change) Faculty may also be either Core or Consulting Faculty, though that is not a requirement. GJEC Faculty are dedicated to teaching and scholarship related to intersections of gender, environmental change, and social and environmental justice; examining these issues from both local and global perspectives.