The Center for Gender in Global Context currently has more than 275 affiliated faculty members from throughout MSU's campus, across 17 colleges and more than 65 departments and offices.
The GenCen Faculty Directory can be sorted by Name, College, Department, and GenCen Affiliation. Affiliates can be Core, Consulting, GJEC, or GDG Faculty (some members may be both GJEC/GDG and Core or Consulting). Click here to jump to a short description of our Faculty Affiliations.

Back to Directory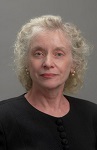 Susan Bitensky
Upon graduation from law school, Professor Bitensky served as assistant general counsel to the United Steelworkers of America for three years in Pittsburgh, followed by four years of private practice with a Manhattan labor law firm. Before joining the Law College faculty in 1988, she was associate counsel to the New York City Board of Education for six years during which time she dealt mainly with commercial law and education law matters. Professor Bitensky has published a book Corporal Punishment of Children: A Human Rights Violation (Transnational Publishers 2006); a chapter of an American Bar Association volume; a piece in an encyclopedia on childhood, issued by The University of Chicago Press; as well as a host of law review articles in leading journals such as Northwestern University Law Reviewand Notre Dame Law Review. She has also presented papers at numerous international symposia. Her scholarship focuses on children's rights under the federal Constitution and international human rights law. She is a member of Phi Beta Kappa. Before college, Professor Bitensky was an apprentice to the Robert Joffrey Ballet Company. She teaches Evidence, Constitutional Law, Jurisprudence, and International Human Rights Law.
What do our Faculty Affiliations Mean?
Core Faculty have a strong continuing professional focus on issues of women and gender in domestic, international, or global contexts, as demonstrated through research and teaching or other achievements. The Core Faculty supports the activities of GenCen and assists in developing and implementing its programs and activities, and are also eligible to serve on the GenCen Advisory Committee.
Consulting Faculty, while having a professional interest in issues of women and gender in domestic, international, or global contexts and activities of the GenCen, usually do not have these interests as the main focus of their research. 
GDG (Gender, Development and Globalization) Faculty will also be either Core or Consulting Faculty and have specific expertise and interest in gender and international development.
GJEC (Gender, Justice and Environmental Change) Faculty may also be either Core or Consulting Faculty, though that is not a requirement. GJEC Faculty are dedicated to teaching and scholarship related to intersections of gender, environmental change, and social and environmental justice; examining these issues from both local and global perspectives.