The Center for Gender in Global Context currently has more than 275 affiliated faculty members from throughout MSU's campus, across 17 colleges and more than 65 departments and offices.
The GenCen Faculty Directory can be sorted by Name, College, Department, and GenCen Affiliation. Affiliates can be Core, Consulting, GJEC, or GDG Faculty (some members may be both GJEC/GDG and Core or Consulting). Click here to jump to a short description of our Faculty Affiliations.

Back to Directory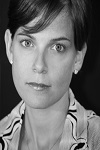 Ann Folino White
Dr. Ann Folino White is a scholar and theatre artist. She received her B.A. in Theatre from Michigan State University, M.A. in Theatre from Northwestern University, and Ph.D. in Interdisciplinary Theatre and Drama along with a Gender Studies Certificate from Northwestern University. Most recently, Dr. Folino White directed her own adaptation of the book The Lady Victory (by Jane Vincent Taylor, Turning Point Press 2012), which explores the experiences of girls sent to a home for unwed mothers in 1960s Oklahoma. Dr. Folino Whites teaching interests include stage directing, performance theory, and American theatrical and popular performance from the late-nineteenth century to the early-twentieth century. Dr. Folino Whites scholarship on American drama, protest, and performances has appeared in American Drama, Text and Performance Quarterly, Performing Arts Resources, Women and Performance and TDR: The Drama Review. Her book, Plowed Under: Food Policy Protests and Performance in New Deal America (Indiana University Press, 2014) explores the significance of theatrical strategies to shaping public discourse about the morality of New Deal agricultural policy.
What do our Faculty Affiliations Mean?
Core Faculty have a strong continuing professional focus on issues of women and gender in domestic, international, or global contexts, as demonstrated through research and teaching or other achievements. The Core Faculty supports the activities of GenCen and assists in developing and implementing its programs and activities, and are also eligible to serve on the GenCen Advisory Committee.
Consulting Faculty, while having a professional interest in issues of women and gender in domestic, international, or global contexts and activities of the GenCen, usually do not have these interests as the main focus of their research. 
GDG (Gender, Development and Globalization) Faculty will also be either Core or Consulting Faculty and have specific expertise and interest in gender and international development.
GJEC (Gender, Justice and Environmental Change) Faculty may also be either Core or Consulting Faculty, though that is not a requirement. GJEC Faculty are dedicated to teaching and scholarship related to intersections of gender, environmental change, and social and environmental justice; examining these issues from both local and global perspectives.