The Center for Gender in Global Context currently has more than 275 affiliated faculty members from throughout MSU's campus, across 17 colleges and more than 65 departments and offices.
The GenCen Faculty Directory can be sorted by Name, College, Department, and GenCen Affiliation. Affiliates can be Core, Consulting, GJEC, or GDG Faculty (some members may be both GJEC/GDG and Core or Consulting). Click here to jump to a short description of our Faculty Affiliations.

Back to Directory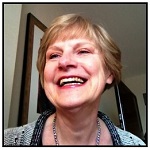 Susan Sleeper-Smith
My research examines Native American-Euro-American encounters during the colonial and early national histories of North America. I am interested in exploring history as a narrative that focuses on sites of encounter, particularly borderlands, where diverse people interacted and where identity, initially malleable, changed overtime. I have written about women's involvement in that process, Native, Mtis, and Euro-American, and I continue to explore how gender affects cultural interaction. Religion, Catholicism as well as evangelical Protestantism, figure prominently in my work. I have published, Indian Women and French Men: Rethinking Culture Encounter in the Great Lakes, Rethinking the Fur Trade: Cultures of Exchange in an Atlantic World, Contesting Knowledge: Museums and Indigenous Perspectives, and New Faces of the Fur Trade, as well as articles in Ethnohistory, The William & Mary Quarterly, and the Journal of the Early Republic. My articles are in numerous edited editions, including Native Women's History in Eastern North America and Enduring Nations, and James Merrells, Comparative Encounters.
What do our Faculty Affiliations Mean?
Core Faculty have a strong continuing professional focus on issues of women and gender in domestic, international, or global contexts, as demonstrated through research and teaching or other achievements. The Core Faculty supports the activities of GenCen and assists in developing and implementing its programs and activities, and are also eligible to serve on the GenCen Advisory Committee.
Consulting Faculty, while having a professional interest in issues of women and gender in domestic, international, or global contexts and activities of the GenCen, usually do not have these interests as the main focus of their research. 
GDG (Gender, Development and Globalization) Faculty will also be either Core or Consulting Faculty and have specific expertise and interest in gender and international development.
GJEC (Gender, Justice and Environmental Change) Faculty may also be either Core or Consulting Faculty, though that is not a requirement. GJEC Faculty are dedicated to teaching and scholarship related to intersections of gender, environmental change, and social and environmental justice; examining these issues from both local and global perspectives.