The Center for Gender in Global Context currently has more than 300 affiliated faculty members from throughout MSU's campus, across 17 colleges and more than 65 departments and offices.
The GenCen Faculty Directory can be sorted by Name, College, Department, and GenCen Affiliation. Affiliates can be Core, Consulting, GJEC, or GDG Faculty (some members may be both GJEC/GDG and Core or Consulting). Click here to jump to a short description of our Faculty Affiliations.

Back to Directory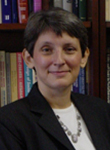 Sanja Kutnjak Ivkovich
Sanja Kutnjak Ivkovich is a professor at the School of Criminal Justice, Michigan State University. She holds a doctorate in criminology (PhD, University of Delaware) and a doctorate in law (SJD, Harvard University). Her research focuses on comparative and international criminology, criminal justice, and law. Prof. Kutnjak Ivkovich is the author of Reclaiming Justice: The International Tribunal for the Former Yugoslavia and Local Courts (Oxford University Press, 2011; co-authored with John Hagan), The Fallen Blue Knights: Controlling Police Corruption (Oxford University Press, 2005) and Lay Participation in Criminal Trials (1999). She is the co-author with Carl Klockars and Maria R. Haberfeld of Enhancing Police Integrity (Springer, 2006), and co-editor with Carl Klockars and Maria Haberfeld of Contours of Police Integrity (Sage, 2004), which received American Society of Criminology International Division Honorable Mention. Prof. Kutnjak Ivkovich's work has appeared in leading academic and law journals, such as the Law and Society Review; Journal of Criminal Law and Criminology; Criminology and Public Policy; Law and Policy; Stanford Journal of International Law; Cornell International Law Journal; Policing and Society; Policing: An International Journal of Police Strategies and Management; Police Quarterly. She has served as Vice Chair (2009-2011) and Chair (2011-2013) of the ACJS International Section and is the co-founder of the Law and Society Association Collaborative Research Network on Lay Participation. Prof. Kutnjak Ivkovich is currently serving as the Chair of the ACJS International Section G. O. W. Mueller Award Committee, the Chair of the Croatian American Bar Association Vinodol Award Committee, a member of the ASC-DIC Student Paper Award Committee, an Executive Counselor of the ACJS International Section, a member of the 2014 ASC Organizing Committee, and a member of the International Criminal Justice Review Editorial Board.
What do our Faculty Affiliations Mean?
Core Faculty have a strong continuing professional focus on issues of women and gender in domestic, international, or global contexts, as demonstrated through research and teaching or other achievements. The Core Faculty supports the activities of GenCen and assists in developing and implementing its programs and activities, and are also eligible to serve on the GenCen Advisory Committee.
Consulting Faculty, while having a professional interest in issues of women and gender in domestic, international, or global contexts and activities of the GenCen, usually do not have these interests as the main focus of their research. 
GDG (Gender, Development and Globalization) Faculty will also be either Core or Consulting Faculty and have specific expertise and interest in gender and international development.
GJEC (Gender, Justice and Environmental Change) Faculty may also be either Core or Consulting Faculty, though that is not a requirement. GJEC Faculty are dedicated to teaching and scholarship related to intersections of gender, environmental change, and social and environmental justice; examining these issues from both local and global perspectives.