The Center for Gender in Global Context currently has more than 275 affiliated faculty members from throughout MSU's campus, across 17 colleges and more than 65 departments and offices.
The GenCen Faculty Directory can be sorted by Name, College, Department, and GenCen Affiliation. Affiliates can be Core, Consulting, GJEC, or GDG Faculty (some members may be both GJEC/GDG and Core or Consulting). Click here to jump to a short description of our Faculty Affiliations.

Back to Directory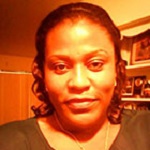 Nathalie Me-Nsope
College:
Agriculture and Natural Resources
Department:
Agricultural, Food, and Resource Economics/Global Center for Food Systems Innovation
Affiliation: Core
Email:
Dr. Me-Nsope joined the AFRE faculty at Michigan State University (MSU) in 2015 as an Assistant Professor, International Development. She is currently working with the Food Security Research Group, and her most recent activities include: analyzing the nutritional impact of staple food substitution in West Africa using quantitative methods; conducting case studies to understand how smallholder rice and cassava farmers in Ghana link to profitable markets; and a qualitative assessment of the impacts of USAID/Yaajeendes Pass on the Gift program, a Feed the Future project designed to reduce malnutrition in Senegals northeastern zones through the gifting of animals. Prior to graduate studies at MSU, Dr. Me-Nsope studied gender and development in Cameroon and in the United Kingdom, and was later employed with the Gender and Development Unit of INSER and Gender Lenses (LLC) in Cameroon. Since 2013, she has been serving as the Gender Lead for the Global Center for Food Systems Innovation (GCFSI), a USAID Innovation Lab at MSU. Dr. Me-Nsope has been part of several efforts to improve gender integration in agricultural programs and policies targeting household food security, nutrition and poverty through agricultural value chain development in West, Central and Southern Africa. She is familiar with USAID guidelines for gender integration in agricultural programs, and has provided technical assistance to USAID agricultural programs. She recently conducted gender analysis of agricultural value chains (Malawi, Mali, Chad, and Ghana) to inform the design of value chain interventions that will improve food systems outcome, reduce gender inequalities and empower women.
What do our Faculty Affiliations Mean?
Core Faculty have a strong continuing professional focus on issues of women and gender in domestic, international, or global contexts, as demonstrated through research and teaching or other achievements. The Core Faculty supports the activities of GenCen and assists in developing and implementing its programs and activities, and are also eligible to serve on the GenCen Advisory Committee.
Consulting Faculty, while having a professional interest in issues of women and gender in domestic, international, or global contexts and activities of the GenCen, usually do not have these interests as the main focus of their research. 
GDG (Gender, Development and Globalization) Faculty will also be either Core or Consulting Faculty and have specific expertise and interest in gender and international development.
GJEC (Gender, Justice and Environmental Change) Faculty may also be either Core or Consulting Faculty, though that is not a requirement. GJEC Faculty are dedicated to teaching and scholarship related to intersections of gender, environmental change, and social and environmental justice; examining these issues from both local and global perspectives.