The Center for Gender in Global Context currently has more than 275 affiliated faculty members from throughout MSU's campus, across 17 colleges and more than 65 departments and offices.
The GenCen Faculty Directory can be sorted by Name, College, Department, and GenCen Affiliation. Affiliates can be Core, Consulting, GJEC, or GDG Faculty (some members may be both GJEC/GDG and Core or Consulting). Click here to jump to a short description of our Faculty Affiliations.

Back to Directory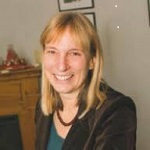 Claudia Holzman
College:
Human Medicine
Department:
Epidemiology and Biostatistics
Affiliation: Core
Email:
Claudia Holzman, Professor of Epidemiology in the College of Human Medicine at Michigan State University, received her Doctor of Veterinary Medicine degree from Michigan State University in 1976, her Masters of Public Health degree from the University of Minnesota in 1986, and her PhD degree in epidemiology from the University of Michigan in 1996. Dr. Holzman has been involved in reproductive and perinatal research, primarily focusing on the areas of preterm delivery, brain injury in neonates, birth defects, and vaginal infections. In 1999 Dr. Holzman was awarded the Teacher/Scholar award from the College of Human Medicine at Michigan State University. Currently Dr. Holzman is a co-investigator of a T-32 training program that supports doctoral and post-doctoral trainees in perinatal/pediatric epidemiology. Dr. Holzman initiated the Pregnancy Outcomes and Community Health (POUCH) Study, which prospectively recruited 3,019 pregnant women in mid-pregnancy from 52 clinics in 5 Michigan communities (1998-2004). The POUCH Study was funded by two consecutive R01s from NICHD and additional support from NINR. The goals of this study are to identify pathways to preterm delivery (e.g. infection, maternal vascular disease) by assessing social and biologic factors. Psychosocial antecedents in the preterm pathways were measured at the individual (participant interview) and ecological (community/ neighborhood conditions and resources) levels. Biologic markers and mediators are being evaluated in maternal serum, plasma, vaginal fluid, urine, saliva, and hair collected at mid-pregnancy. In addition, the study focus includes a detailed examination of the delivered placenta, linking specific pathologic findings to various preterm delivery pathways. An add-on component to the POUCH Study funded an at-home protocol for collection and measurement of stress biomarkers and blood pressure. This portion was supported by a PERI grant, in which Dr. Holzman was one of six international investigators to be funded by the March of Dimes Foundation in their first preterm birth-focused initiative. Later funding for the POUCH Study was garnered from the Thrasher Research Foundation and Centers for Disease Control to support of additional biomarker investigations. Dr. Holzman has also conducted a three-stage investigation of the epidemiology of bacterial vaginosis (BV) in non-pregnant women that was funded by Blue Cross/Blue Shield of Michigan Foundation. The first study was a cross-sectional assessment of risk factors for BV in 498 women in the Greater Lansing Area. A second study consisted of small focus groups of women who had recurrent BV. A third pilot study was a small clinical trial of douching cessation designed to assess the effects of vaginal douching on changes in vaginal flora.
What do our Faculty Affiliations Mean?
Core Faculty have a strong continuing professional focus on issues of women and gender in domestic, international, or global contexts, as demonstrated through research and teaching or other achievements. The Core Faculty supports the activities of GenCen and assists in developing and implementing its programs and activities, and are also eligible to serve on the GenCen Advisory Committee.
Consulting Faculty, while having a professional interest in issues of women and gender in domestic, international, or global contexts and activities of the GenCen, usually do not have these interests as the main focus of their research. 
GDG (Gender, Development and Globalization) Faculty will also be either Core or Consulting Faculty and have specific expertise and interest in gender and international development.
GJEC (Gender, Justice and Environmental Change) Faculty may also be either Core or Consulting Faculty, though that is not a requirement. GJEC Faculty are dedicated to teaching and scholarship related to intersections of gender, environmental change, and social and environmental justice; examining these issues from both local and global perspectives.