The Center for Gender in Global Context currently has more than 300 affiliated faculty members from throughout MSU's campus, across 17 colleges and more than 65 departments and offices.
The GenCen Faculty Directory can be sorted by Name, College, Department, and GenCen Affiliation. Affiliates can be Core, Consulting, GJEC, or GDG Faculty (some members may be both GJEC/GDG and Core or Consulting). Click here to jump to a short description of our Faculty Affiliations.

Back to Directory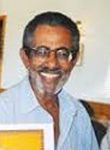 Assefa Mehretu
Dr. Mehretu received a Ph.D. in geography from The Johns Hopkins University. Originally from Ethiopia, he has taught and conducted research in Ethiopia, Burkina Faso, Guinea Bissau, and Zimbabwe. Prior to coming to Michigan State University, he served at Addis Ababa University in Ethiopia as assistant professor in the Department of Geography and later became chairperson of that department. He also served as Director of the Institute of Development Research at Addis Ababa University for four years. Dr. Mehretu has been with Michigan State University since 1977 during which time he has served as associate director of the African Studies Center and professor of geography. He has directed the Rome Social Science Program in Italy since 1992. He has held research fellowships from the Ford Foundation, the Rockefeller Foundation, the Fulbright Senior Scholar Award, and various MSU research grants which have enabled him to fund sabbaticals and field work in Ethiopia and Zimbabwe . He has also served as a consultant for USAID and the World Bank with field work in Burkina Faso and Guinea Bissau. His research interests lie in African development, regional development and theories and patterns of socioeconomic marginalization in the U.S. with particular reference to Michigan. In recent years, Dr. Mehretu has taught courses in world geography, regional development, economic geography, location theory and integrative studies in social science. His research publication interests continue to focus on African development, poverty and socioeconomic marginalization in poor and rich nations. He has published books, chapters, journal articles, and segments for various encyclopedias.
What do our Faculty Affiliations Mean?
Core Faculty have a strong continuing professional focus on issues of women and gender in domestic, international, or global contexts, as demonstrated through research and teaching or other achievements. The Core Faculty supports the activities of GenCen and assists in developing and implementing its programs and activities, and are also eligible to serve on the GenCen Advisory Committee.
Consulting Faculty, while having a professional interest in issues of women and gender in domestic, international, or global contexts and activities of the GenCen, usually do not have these interests as the main focus of their research. 
GDG (Gender, Development and Globalization) Faculty will also be either Core or Consulting Faculty and have specific expertise and interest in gender and international development.
GJEC (Gender, Justice and Environmental Change) Faculty may also be either Core or Consulting Faculty, though that is not a requirement. GJEC Faculty are dedicated to teaching and scholarship related to intersections of gender, environmental change, and social and environmental justice; examining these issues from both local and global perspectives.