The Center for Gender in Global Context currently has more than 275 affiliated faculty members from throughout MSU's campus, across 17 colleges and more than 65 departments and offices.
The GenCen Faculty Directory can be sorted by Name, College, Department, and GenCen Affiliation. Affiliates can be Core, Consulting, GJEC, or GDG Faculty (some members may be both GJEC/GDG and Core or Consulting). Click here to jump to a short description of our Faculty Affiliations.

Back to Directory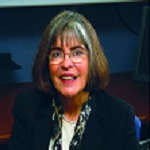 Sandi Smith
College:
Communication Arts and Sciences
Department:
Communication
Affiliation: Core
Email:
Sandi W. Smith is Director of the Health and Risk Communication Center and Professor in the Department of Communication at Michigan State University where she teaches courses in persuasion, communication theory, and interpersonal communication. Her research interests parallel these course topics and have been funded by private foundations and governmental agencies. In specific, she has focused her research on the impact of memorable messages received from important others on health behaviors; persuading people to carry signed and witnessed organ donor cards and to engage in family discussion about their decisions related to organ donation encouraging college students to consume alcohol moderately, if at all; and the portrayal of interpersonal relationships on television. Her research has appeared in journals such as Communication Monographs, Human Communication Research, Health Communication, the Journal of Health Communication, Journal of Communication, and the Journal of Applied Communication Research, among others. She is active in the International Communication Association where she served as Chair of the Interpersonal Communication Division and was a member of the Board of Directors. She has received honors for her teaching and research from student groups, professional associations, and the universities at which she has worked. In 2007, she was honored with the Distinguished Faculty Award at Michigan State University, and in 2012 she was named a Fellow of the International Communication Association. Sandi received her Ph.D. in Communication from the University of Southern California.
What do our Faculty Affiliations Mean?
Core Faculty have a strong continuing professional focus on issues of women and gender in domestic, international, or global contexts, as demonstrated through research and teaching or other achievements. The Core Faculty supports the activities of GenCen and assists in developing and implementing its programs and activities, and are also eligible to serve on the GenCen Advisory Committee.
Consulting Faculty, while having a professional interest in issues of women and gender in domestic, international, or global contexts and activities of the GenCen, usually do not have these interests as the main focus of their research. 
GDG (Gender, Development and Globalization) Faculty will also be either Core or Consulting Faculty and have specific expertise and interest in gender and international development.
GJEC (Gender, Justice and Environmental Change) Faculty may also be either Core or Consulting Faculty, though that is not a requirement. GJEC Faculty are dedicated to teaching and scholarship related to intersections of gender, environmental change, and social and environmental justice; examining these issues from both local and global perspectives.