The Center for Gender in Global Context currently has more than 275 affiliated faculty members from throughout MSU's campus, across 17 colleges and more than 65 departments and offices.
The GenCen Faculty Directory can be sorted by Name, College, Department, and GenCen Affiliation. Affiliates can be Core, Consulting, GJEC, or GDG Faculty (some members may be both GJEC/GDG and Core or Consulting). Click here to jump to a short description of our Faculty Affiliations.

Back to Directory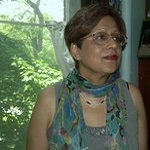 Jyotsna Singh
Jyotsna G Singh researches and teaches early modern literature and culture, colonial history, travel writing, postcolonial theory, and gender and race studies, often exploring the intersections of these different fields. Her published work includes The Weyward Sisters: Shakespeare and Feminist Politics co-authored with Dympna Callaghan and Lorraine Helms (Blackwell 1994); Colonial Narratives/Cultural Dialogues: 'Discovery' of India in the Language of Colonialism (Routledge 1996); and Travel Knowledge: European 'Discoveries' in the Early Modern Period (co-edited Ivo Kamps, Palgrave, 2001); and A Companion to the Global Renaissance: English Literature and Culture in the Era of Expansion editor, Blackwell 2009). She has written extensively on early modern drama and culture, with an emphasis on Shakespeare; cross-cultural performances/appropriations of Shakespeare; early modern travel narratives; history of race and gender; and colonialism, among others.
What do our Faculty Affiliations Mean?
Core Faculty have a strong continuing professional focus on issues of women and gender in domestic, international, or global contexts, as demonstrated through research and teaching or other achievements. The Core Faculty supports the activities of GenCen and assists in developing and implementing its programs and activities, and are also eligible to serve on the GenCen Advisory Committee.
Consulting Faculty, while having a professional interest in issues of women and gender in domestic, international, or global contexts and activities of the GenCen, usually do not have these interests as the main focus of their research. 
GDG (Gender, Development and Globalization) Faculty will also be either Core or Consulting Faculty and have specific expertise and interest in gender and international development.
GJEC (Gender, Justice and Environmental Change) Faculty may also be either Core or Consulting Faculty, though that is not a requirement. GJEC Faculty are dedicated to teaching and scholarship related to intersections of gender, environmental change, and social and environmental justice; examining these issues from both local and global perspectives.