Wenda Bauchspies, Co-Director for International Research and Engagement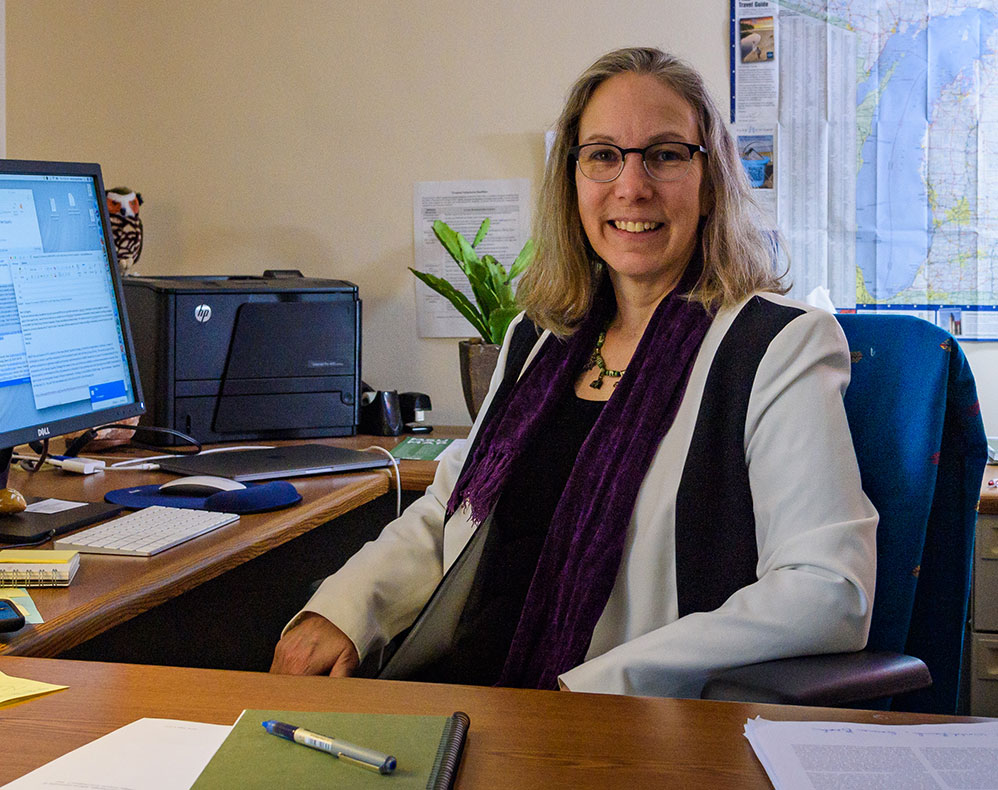 Wenda Bauchspies is co-director for international research and engagement for the Center for Gender in Global Context (GenCen). She is responsible for providing intellectual and programmatic leadership in the area of research and engagement related to international gender studies while working collaboratively with faculty and other key university stakeholders.
Dr. Bauchspies is an interdisciplinary and international social scientist whose expertise lies in the integration of gender, social justice, and culture with agricultural research and technological adaptation. Focusing on West Africa, her interdisciplinary work has supported the advancement agricultural policies that assist smallholder farmers in the region and addresses the global issue of food security. Before coming to MSU, Dr. Bauchspies was the Program Director for Science, Technology & Society and Cultivating Cultures for Ethical STEM at the National Science Foundation (NSF), where she supported research and education programs in science, technology, ethics, and society. In addition, she has been an Associate Professor at Pennsylvania State University and Georgia Institute of Technology, as well as a senior scientist of Gender for the International Crops Research Institute of the Semi-Arid Tropics. Dr. Bauchspies' research interests include women and schooling, everyday technologies of water and electricity, and adoptions/adaptions of agricultural innovations. She holds a PhD in science and technology studies from Rensselaer Polytechnic Institute.
---
Stephanie Nawyn, Co-Director for Academic Programs, Outreach, and Engagement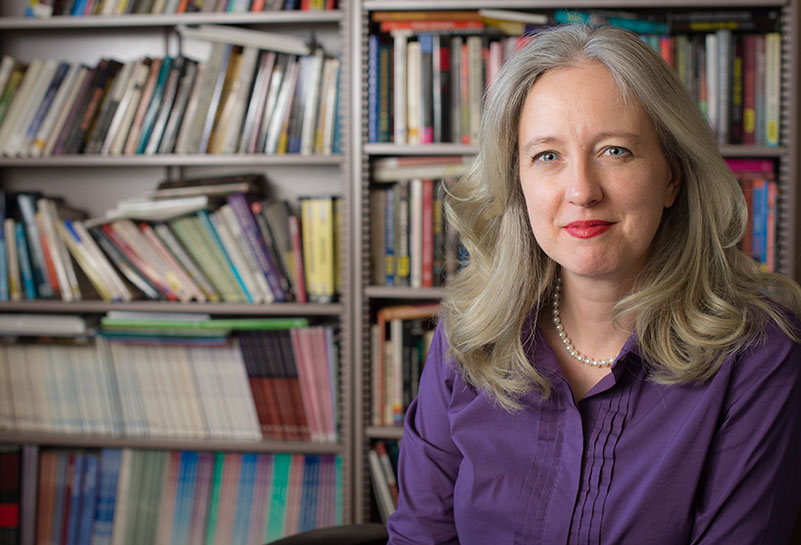 Stephanie Nawyn is co-director for academic programs, outreach, and engagement for the Center for Gender in Global Context (GenCen). In this role, Nawyn is responsible for developing and managing related academic programs, including the major and minor in women's and gender studies, the graduate specialization in gender studies, and the new LGBTQ minor. In addition, Nawyn leads the Center's outreach and engagement across campus and with community and women's organizations.
"Dr. Nawyn has established herself as an engaged scholar, a community leader, and an extraordinary role model for students," said Anne Ferguson, senior associate dean for International Studies and Programs and former co-director for the Center for Gender in Global Context. "GenCen will not only benefit from her depth of experience and innovative thinking, but also her passion for the work."
Nawyn joined Michigan State University in 2006 and is an associate professor of sociology. She is a core faculty member for GenCen and is also affiliate faculty for the Center for Forced Migration Studies at Northwestern University. Nawyn's research and teaching areas of expertise are in gender and migration, with a focus on forced migration and the ways that structural inequalities inhibit incorporation. She holds a PhD in sociology from the University of Southern California.
Nawyn CV/Resume [pdf]