Meet our new staff members Greg Frens and Rowenn Kalman!
GenCen is pleased to introduce our newest staff members, Greg Frens and Rowenn Kalman. Greg joined our office in July 2017, and Rowenn returned to our office in August 2017 (Rowenn has previously held graduate student positions with GenCen and has been involved with our graduate student programming).
Please join us in giving them a warm welcome to the GenCen office!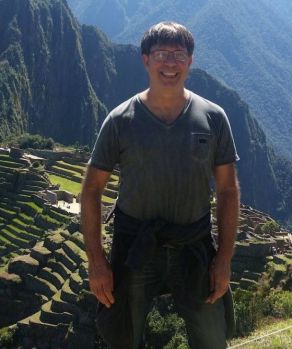 Greg Frens (MSU '86) recently retired from the Michigan Department of Transportation and now joins GenCen as our new fiscal officer. Greg's favorite experience as an MSU student was an overseas study program in Business Law at Eramus University in Rotterdam in 1985. Since that experience, he hasn't stopped traveling. Greg is excited to help GenCen continue to grow! Learn more about Greg at our Meet The Staff page.
Rowenn Kalman is GenCen's new advisor for our Gender, Justice, and Environmental Change (GJEC) and International Development (GSID) Specializations. Rowenn holds a PhD in Anthropology with a specialization in Gender, Justice, and Environmental Change (MSU 2017). 
As GenCen's Graduate Student Advisor, Dr. Kalman assists students in creating plans of study that increase their expertise in the GSID and/or GJEC specializations.  Dr. Kalman also teaches introductory and upper-division courses in Anthropology and Women's Studies with a focus on Cultural Anthropology, Gender, International Development, Political Ecology, and Latin American (e.g., ANP 201, WS 403, and ANP 325). Learn more about Rowenn at our Meet The Staff page!