WS 491 Announced for Fall 2017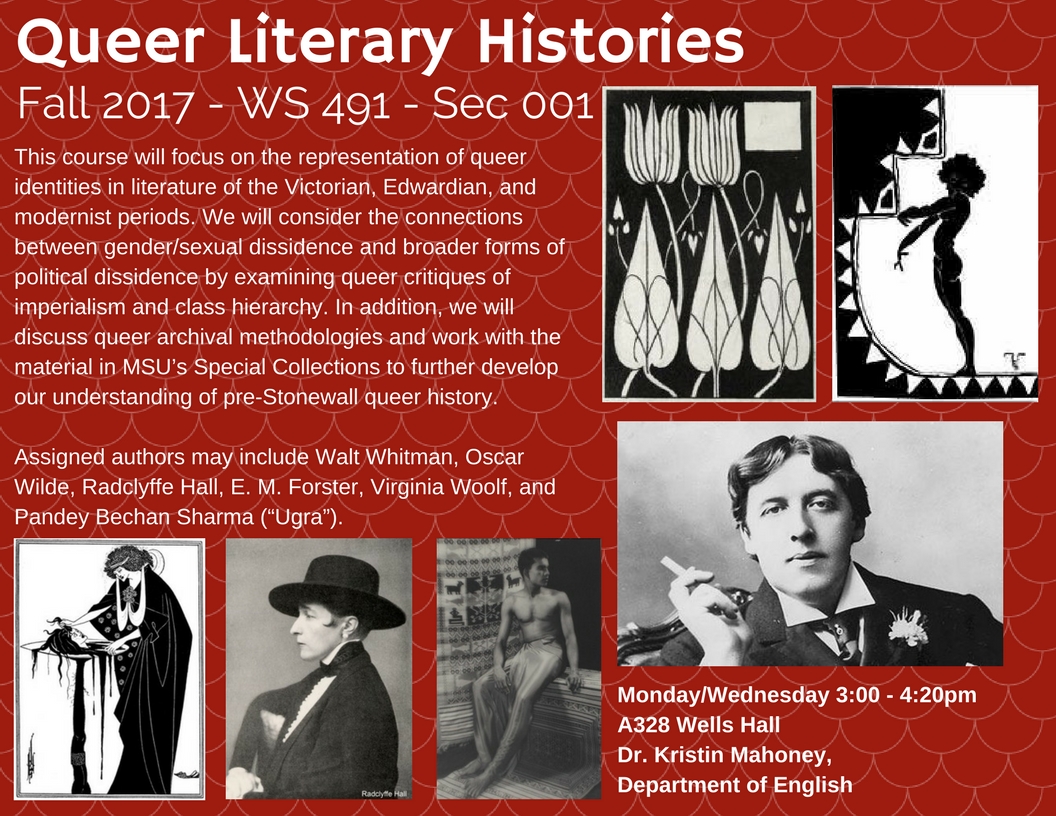 We are excited to announce our *new* WS 491 capstone course in Queer Literary Histories! This course will be taught by Dr. Kristin Mahoney, Department of English.
Please view the course listing for more information and/or to enroll in the course.
WS 491: Queer Literary Histories will meet M/W 3:00-4:20pm in A328 Wells Hall. Professor: Dr. Kristen Mahoney, Department of English.
This course will focus on the representation of queer identities in literature of the Victorian, Edwardian, and modernist periods. We will consider the connections between gender/sexual dissidence and broader forms of political dissidence by examining queer critiques of imperialism and class hierarchy. In addition, we will discuss queer archival methodologies and work with the material in MSU's Special Collections to further develop our understanding of pre-Stonewall queer history.
Assigned authors may include Walt Whitman, Oscar Wilde, Radclyffe Hall, E. M. Forster, Virginia Woolf, and Pandey Bechan Sharma ("Ugra").