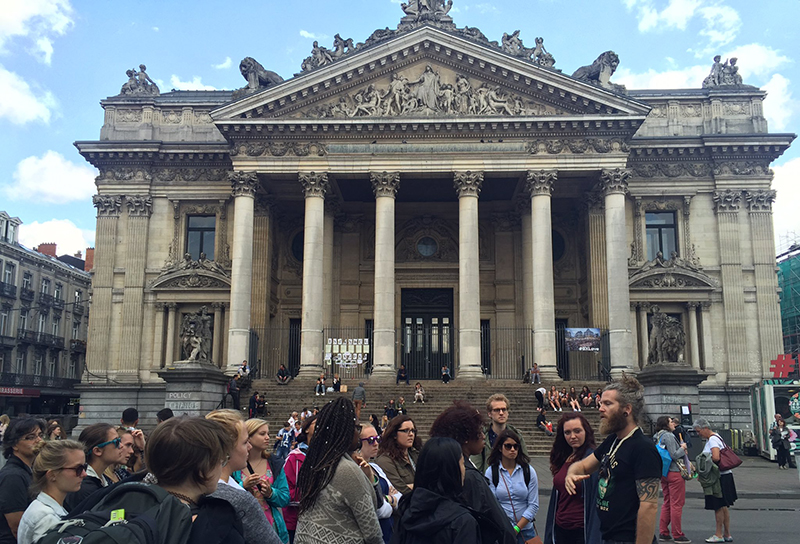 April 7, 2017
Director's Challenge Update
The Center for Gender in Global Context (GenCen) Director's Challenge Campaign has ended, and I could not be more pleased with the results. Our original goal was to raise $2,500 but within less than two weeks it was clear we were going to sail over that bar. With about a week remaining in the campaign, we raised the target to $3,750. Still, we surpassed that goal, raising a total of $3,955 (just over 150% of our original target) from 64 different donors.
 -
GenCen is excited to announce our Director's Challenge Campaign to raise funds for study abroad scholarships! We want to make global learning on gender and sexuality accessible to all of our students. Studying gender and sexuality abroad helps students think differently about themselves and the world, and prepares them to think about issues that affect all of us across different cultures and social contexts.
GenCen Co-Director for Academic Programming, Stephanie Nawyn, has launched this campaign to provide scholarships of $1,000-1,250 each to 2-3 WGS students enrolled in one of our programs:
Sexual Orientation, Gender Identity, & Sexual Politics in Amsterdam
Gender, Sex, and Feminism in the UK
Development and NGOs: Internships in Malawi
These programs serve as critical elements of our LGBTQ & Sexuality Studies and Women's & Gender Studies minors, they provide opportunities to apply a critical feminist lens outside of the classroom, and promote grassroots efforts to achieve gender equity in the Global South. We want students to have these experiences regardless of their economic background.
In last year's scholarship applications, some students wrote that their parents were uncomfortable helping them pay for programs about gender equality and sexuality. At GenCen, we do not want any student to miss out on a learning opportunity because it may seem controversial. This campaign will increase the number of scholarships available and will make scholarships available every single year.
Your support will make this happen! You can find out more about this campaign and donate at the following link: https://givingto.msu.edu/crowdpower/gencen-directors-challenge.cfm. Any amount can make a difference to these students! This challenge will run through March 31, 2017.
Please contact our office (517-353-5040 / gencen(at)msu.edu) if you have any questions, and we hope that you will help us spread the word about this campaign by sharing this message widely! There is also a Facebook event to help serve as a reminder of the campaign ending-deadline.